Welcome to Brisbane's Latin Dance original source, with over 800 visits every week across over 55 courses, workshops, private coaching and tuition, two annual balls & home of the iconic Saturday night Latin Mix.
Two Studios in the heart of West End, courses 7 Days a week & Parties every weekend, over ten inspiring & dedicated Rio Rhythmics Instructors and courses for every level of dancer and leading Starter-level courses where everyone is welcome.
We also hold close to our hearts a commitment to giving back to community, with our 15 year support of ASCEP, a Brazilian creche providing care to children with disability.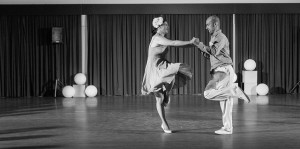 History
2019 marks the 25th Anniversary of Rio Rhythmics Latin Dance Academy.
How it all began in 1993 – the history of Rio Rhythmics Latin Dance Academy
Opening its doors in West End in 1993 it was the first Latin Dance Academy to start in Australia and symbolised everything positive about Latin partner dance, community and celebration.
The Founder's vision shaped an iconic and lasting space
With years of Latin dance, competition-level Capoeira, and Classical dance training in his original home of Brazil, Founder and Creative Director Tarcisio Teatini-Climaco opened the Brisbane Academy with a vision to share the cultural heritage and intrinsically inclusive, energising and life-changing benefits of authentic Latin dance.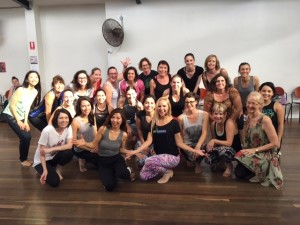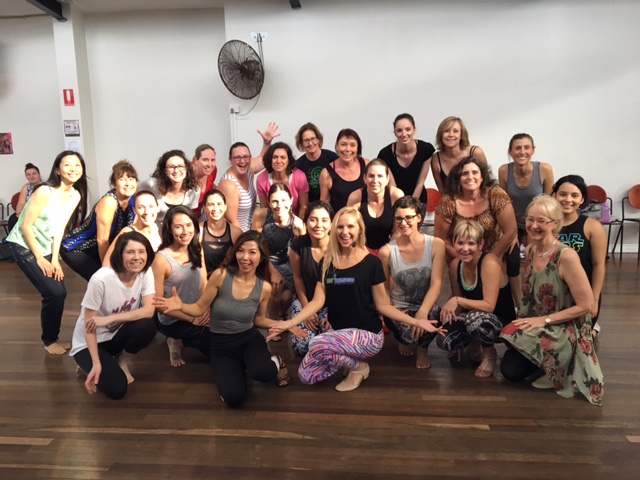 For everyone
Tarcisio believed that dance was best when understood as being of the people: approachable and able to be learnt and loved by absolutely anyone. He believed in partner dance as an intrinsic part of a fulfilled and happy life and something that could shape and contribute to the experience of a person throughout their life, now embodied by the Dance For Life! motto of the Academy.
As Tarcisio says, "if you can walk, you can dance!", it really is that simple.
Preserving authentic dance knowledge, cultivating dance teachers and bringing dynamic new dance to Brisbane
Also unique to Rio Rhythmics has been its commitments to preserving knowledge of the roots and shaping from that authentic base each specific Latin style taught and to providing careers and extensive opportunities to dance teachers – from locals inspired to teach, perform and contribute, to the sponsoring and support of many incredible teachers from Brazil and other parts of Latin America.
Giving back and the years ahead
The Academy's 25th year will bring great celebration as it shares over 55 classes and multiple parties every week across its two West End Studios, bringing new workshops, guest instructors and other celebratory events to its incredible community of dancers.
But the vision is bigger than just the studio and our dancer community. For over 15 years now the Academy has also been raising funds for a Brazilian creche, an organisation providing full care for children with disabilities, as well as sick children in Australia through supporting Starlight Foundation and children's hospital appeals every November through its stunning and inimitable event – the White Magic Annual Christmas Fundraising Ball.
This philosophy and the values of inclusiveness, authenticity, connection, fun and giving back continue to define the Academy and allow it to inspire and bring together an incredible community of people every week on its dancefloors.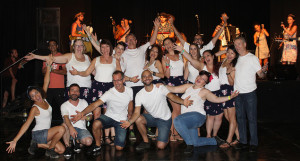 Dance For Life!