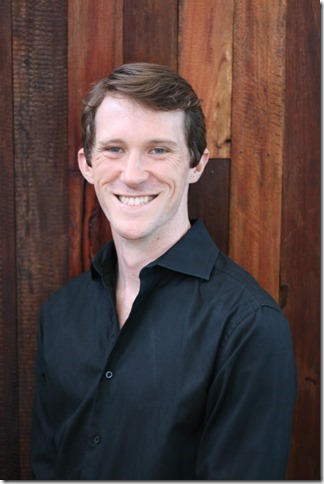 Alex has been dancing on-and-off since 1996. You might be surprised to learn that the first style he studied was tap. His parents encouraged both sporting and cultural pursuits and there were tap classes available at the studio where his younger sister was taking ballet.
After high school Alex started ballroom dancing, taking a particular shine to the Latin-American style, and over the next seven years worked his way through the QADS examinations and eventually ended up competing. Along the way, Alex also took seasons of contemporary and hip-hop classes to bolster his dancing foundation.
Following the advice of his eldest sister (already a Tango dancer), Alex enrolled in Tango 1 at Rio Rhythmics in August 2013 and has been a regular on our floor to this day.
Alex has always had an affinity for movement, an avid sportsman from his youth, and music, a drummer since his high school days. Ask Alex for a dance and you'll quickly notice the percussive playfulness that permeates his style.
What's your favourite dance style?
I'm quite smitten with Tango. I enjoy how the understated elegance and precise movement conceals an emotional intensity – I find that thrilling. I also enjoy Zouk Lambada and Samba de Gafiera – the variations in movement, rhythm and footwork make for very entertaining dancing. Quite recently I've also found my Salsa groove.
What do you most love about dancing?
Simply that it lets me express an aspect of myself that otherwise never sees the light of day. I'm blessed to be able to enjoy that.
What interests you about teaching dance?
Teaching dance gives me the opportunity to share a passion of mine, to invite others into my enjoyment of music and movement.
Who inspires you in dance?
Sure, I have a set of professionals and performers that excite and inspire me whenever I watch them, but I also find authentic inspiration in teachers who go above and beyond to share their knowledge with a kindred spirit. Also in novice dancers who are determined to 'get it.' Although it's not a who, I find good music most inspirational, sometimes I just hear something and my body refuses to stay still.
Get Insider Updates
Never Miss a Beat! Stay connected and up to date by signing up for our monthly Latin Dance News, Party Updates & Exclusive Promos.
Start Your Dance Journey
For those new to Latin dance or first time dancers you can start dancing today by claiming a FREE Intro to Latin Dance Class today.
Term & Conditions
For information about our policies on payment, cancelation, make up classes, take the time to read through our Terms & Conditions.