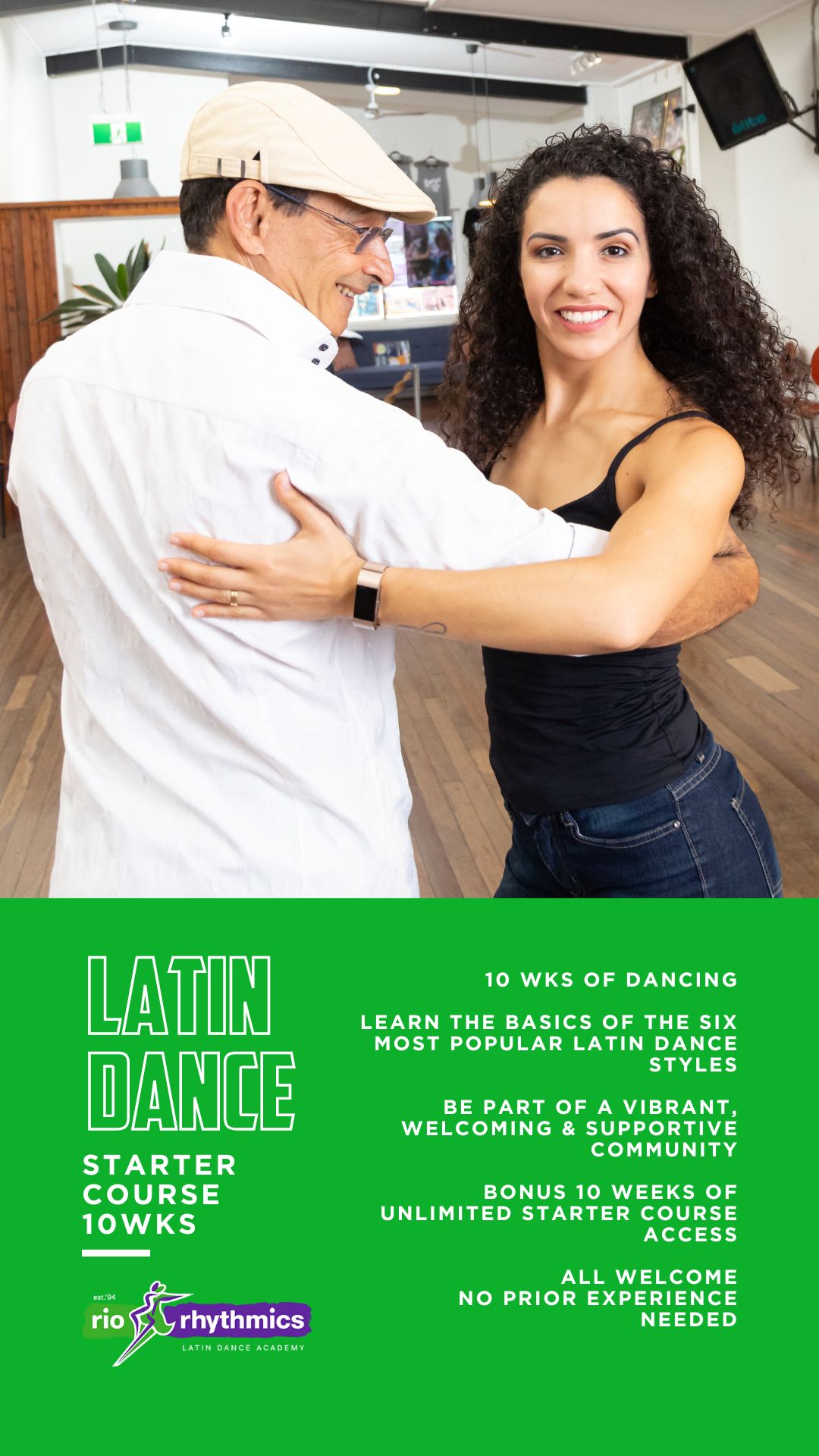 Latin Dance Starter Course A | 10wks
We're delighted to have you joining us for new social connections, fun moves, amazing music and the beginning of your Latin Dance journey. 
There are two payment options: 
1. Upfront payment in full: $199 > Pay in full to receive $61 off the price of your course – currently $260. You will also receive 10 weeks of unlimited access to all current starter courses. Pay for 10 classes, get up to 50!*
*subject to availability of other starter courses. 
2. Payment Plan: 2 x $130 > This gives you access to one starter course of your choice + a bonus Mixed Latin Styles course of your choice. Each starter course is 10 weeks in full, so if you choose to sign up on this part payment option, the remainder of your course fees ($130) will be due in week 4 of your course.
Starter Course inclusions:
Your full dance course, including make-up classes for any classes you miss (must be taken within the 10 weeks of your course)
Members rates to all Social Dance Nights.
Refund Terms:
If the course is not right for you and you let us know within your first two classes before you leave the studio, you can get a full refund, this is our 100% Money Back Guarantee, because we want you to love your course. After your second class, your starter course becomes non-refundable.
Full Terms & Conditions available online