Welcome to Australia's first Authentic Latin Dance academy!
More than

 

44,000 people

 

have learned the joy of dancing in our studios
More than

 

60 teachers

 

sharing the love for Latin dancing all over the world were also

 

trained at our dancing studios.
We'll make sure if you're a complete beginner or an experienced dancer you'll enjoy the experience to dance with us in our two studios in the heart of West End.
Courses 7 Days A Week & Parties Every Weekend!
Our Studio:
Over 10 inspiring & dedicated Rio Rhythmics Instructors
Countless courses for every level of dancer
Leading Starter-level courses where everyone is welcome
Contributing to the world with sponsor children in Africa
Profits from social events goes to the underprivileged elderly in Brazil
Be a part of our community and you'll belong to a family of like-minded and amazing people who love to dance!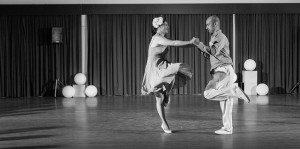 History
2022 marks the 28th Anniversary of Rio Rhythmics Latin Dance Academy! Very Exciting!
How it all began in 1994 – the history of Rio Rhythmics Latin Dance Academy
The Founder's vision shaped an iconic and lasting space
With years of Latin dance, Brazilian folklore dance-martial art Capoeira, and Classical dance training in his original home of Brazil, Founder and Creative Director Tarcisio Teatini-Climaco opened the Brisbane Academy with a vision to share the cultural heritage and intrinsically inclusive, energising, and life-changing benefits of authentic Latin dance.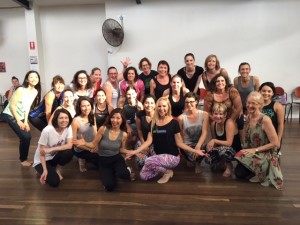 For everyone
Tarcisio vision was for Rio Rhythmics students to dance comfortably with everyone. He wanted to make dancing part of everyone's life…. at any age….any shape, any background. His vision was to break the concept that to learn Latin you have to dance like they do on the TV show "Dancing with the Stars".
Tarcisio said, "professional dancing is great, but it's only the commercial side of the Latin dance, we don't dance like that socially in South-America…if you can walk, you can dance! Dance is inside everyone and our mission is to help you to discover it. The unique way we teach it really is that simple."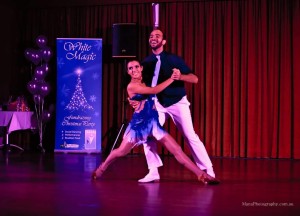 Instructors Rafael Pitarello and Juliana Lima
Preserving authentic dance knowledge, cultivating dance teachers and bringing dynamic new dance to Brisbane
Also unique to Rio Rhythmics has been its commitment to preserving knowledge of the roots and shaping from that authentic base each specific Latin style taught and to providing careers and extensive opportunities to dance teachers – from locals inspired to teach, perform and contribute, to the sponsoring and support of many incredible teachers from Brazil and other parts of Latin America.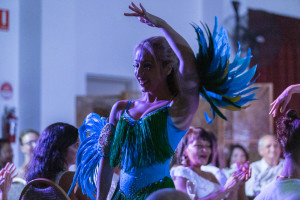 Ana Rebello dancing Samba no Pe
Giving back and the years ahead
This philosophy and the values of inclusiveness, authenticity, connection, fun, and giving back continue to define the Academy and allow it to inspire and bring together an incredible community of people every week on its dance floors.
Rio Rhythmics is a synonym of Fun, Fitness, Friends, Dance, Connect, Inclusiveness, and Belong.