Spring has arrived!
It's time to enrol into Latin Dance Starter or Cuban Salsa Starter, the last lot of Starter Courses that we will be offering in 2018!
Put a spring in YOUR step this season and get started on the dance floor with us!
We've put a sneak peek of the timetable below but for the full, beautiful and inspiring story go to your dedicated course page-
Hola Spring! Term 4 Course Page
SNEAK PEEK TIMETABLE SHOWN BELOW …
Head to your dedicated starter pagefor the full Spring story & course details!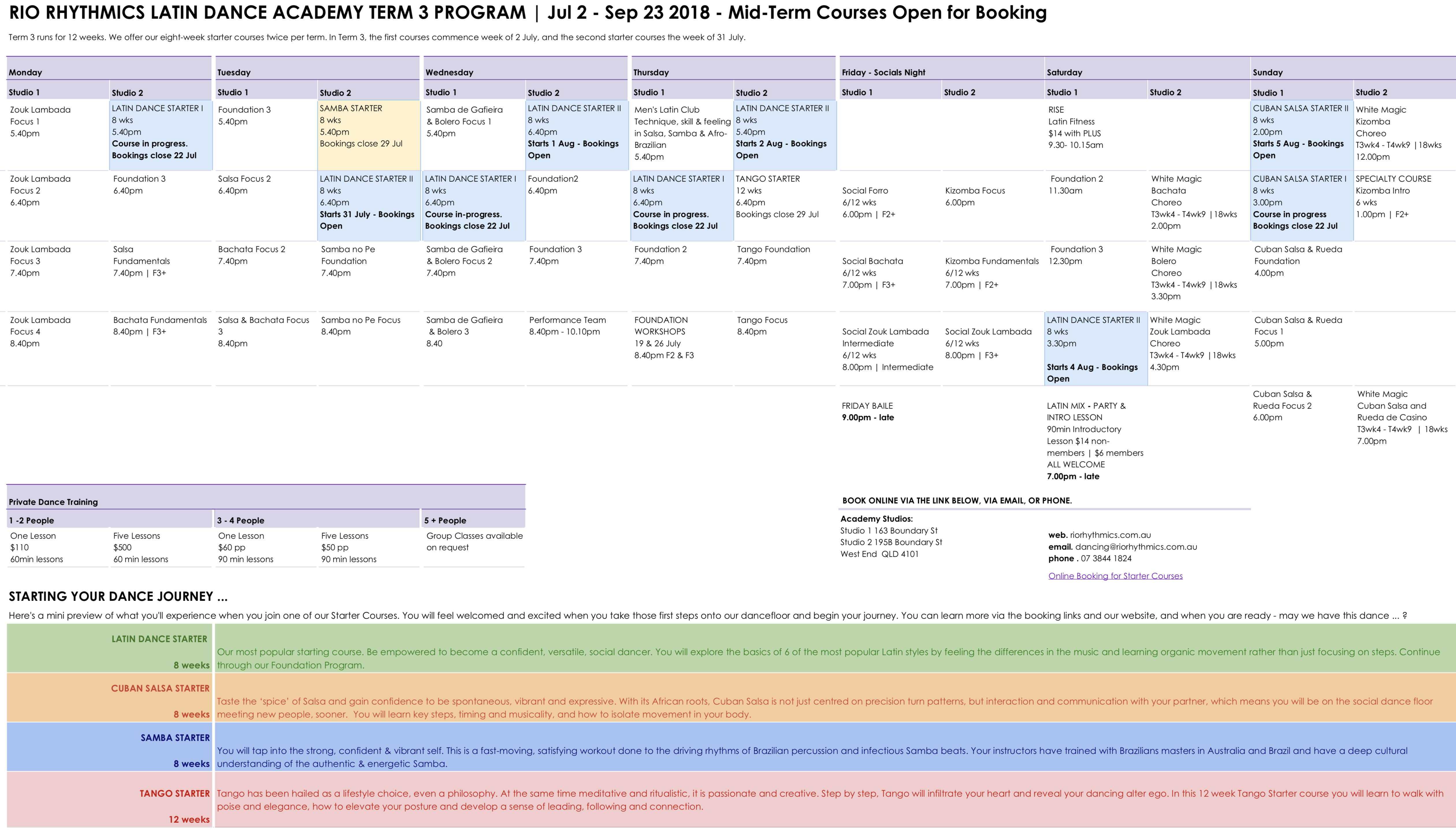 RIO RHYTHMICS LATIN DANCE ACADEMY – SINCE 1994
Related posts