Learn about our Starter courses, pricing and introductory offer and book to join our community and be part of one of the best Academies in Australia. Everyone is welcome, and everyone CAN dance!
Starter Course Timetable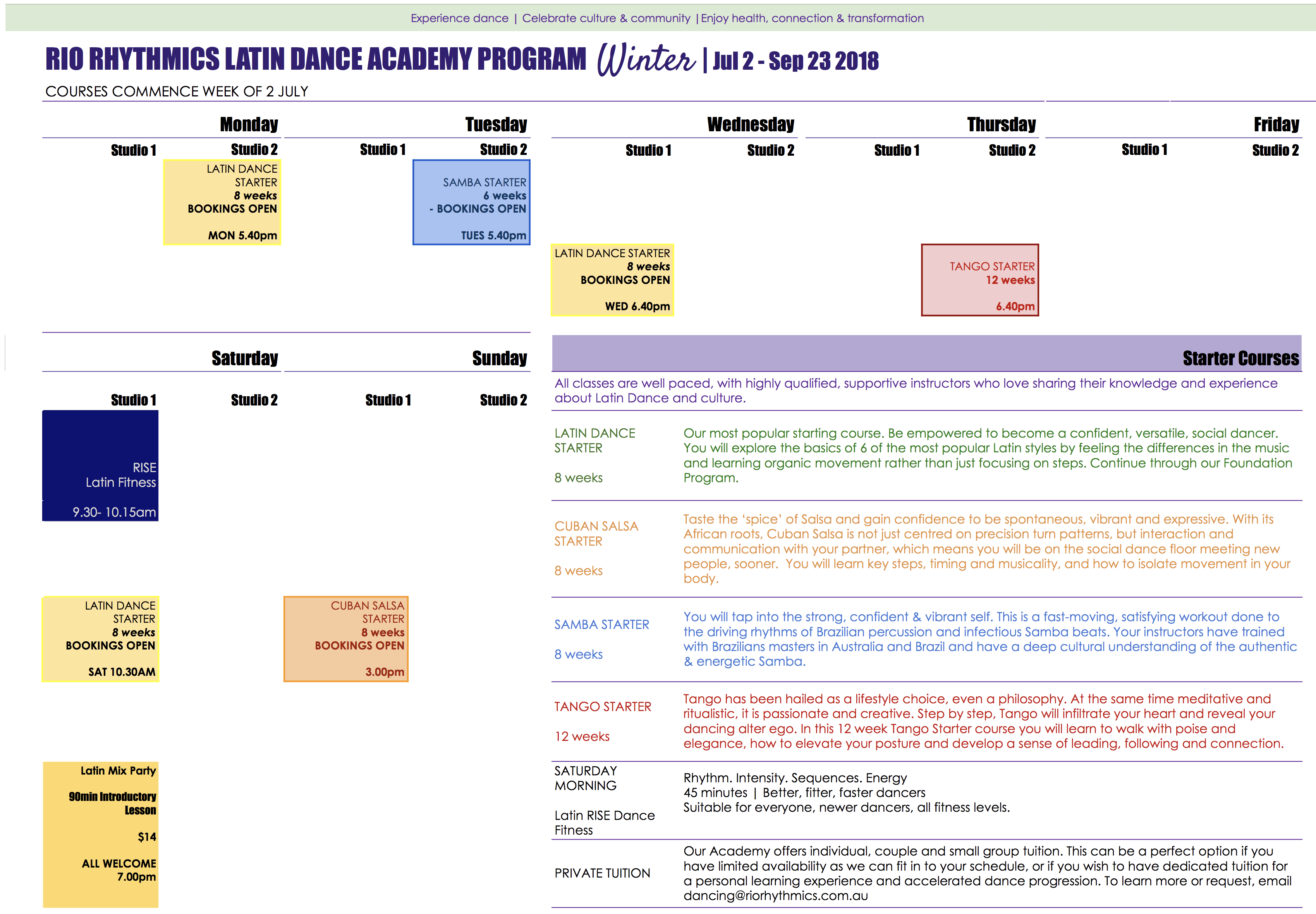 Starter Course Detail & Booking
Your Intro Offers
FOR NEW DANCERS
Free with Latin Dance Starter
14 day free class pass
Enrol in our most popular Latin Dance Starter course to receive your class pass.
Enjoy exploring unlimited starter classes for two weeks.
14 day pass activates from your first week.
New students only
You will access your 14 day pass automatically when you book your Latin Dance starter class.
FOR EXPERIENCED DANCERS
$45, 14 day unlimited class pass*
Perfect for those with prior dance experience.
Attend unlimited classes at your level for two weeks
Includes support from instructors to recommend dance levels as needed.
*14 day pass activates on your first class
New students & Alumni only
.
Need Booking Support?
Related posts