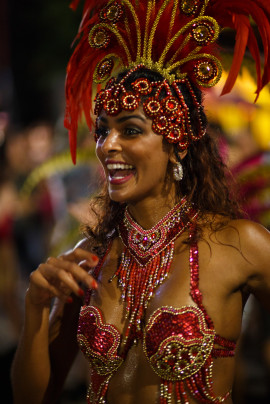 "Music and dance have always been a part of my life for as long as I can remember. In 2009 I got my first taste of Latin dance at Rio Rhythmics. My experiences with Rio Rhythmics over the past years have been nothing but fantastic. The team at Rio's has always nurtured, supported and guided the dancer within me and given me plenty of exciting and fun opportunities. I'm so proud and grateful to be a part of the team at Rio Rhythmics.
Dancing isn't just about being able to do the steps or having good technique or exercising to keep fit, it is about how it makes you feel inside and how you share your energy and emotions with those around you. Dance is a way to be heard without having to speak. Dancing has weaved itself into every aspect of my life and is one of the things closest to my heart. It is one of my true passions.
A special thanks to Cathy Barker and Tarcisio for being such phenomenal role models and mentors. I have learnt so much from you both".
Archana Kishore